Our solutions – Eccentric – MERCURY and Eccentric MARS – are our two products, which deals with Master Data analyzation and data management
While Eccentric is a relatively young company, our team brings together a long history and sound expertise. See for yourself: We look forward to working with you!
Benefit from optimal master data quality in SAP ECC and S/4HANA. Mercury is a software solution that is completely integrated in the SAP system, which checks materials, vendors and customers master data for duplicates, completeness, activities and correction of VAT ID no.
The web and workflow-based multi-domain master data management solution for SAP ECC and S/4HANA. MARS supports you keeping your customers, suppliers and material master data under control. This gives you all the data at a glance. It checks and monitor data entry processes and many other functions for master data management.
We are technical consultants who use innovative solutions and creative consulting approaches to optimize our customers' IT systems and their processes. Data is our passion. We transform data within systems, across system boundaries, or in data lakes to generate new business models with the help of data scientists. Software development is our speciality. We develop applications with the latest technologies for use both on-premise and in the Cloud.
Join Eccnteic Consulting!
As an applicant and employee you have come to the right place! We are an SAP consulting partner with a carefully selected network of experts, living the spirit and optimism of a young and innovative company. Our customers value our technical expertise as much as our sense of practicability, so that we always focus on the project goals. This success would not be possible without our great team, which is why we place great emphasis on a positive atmosphere, respectful interaction and lifelong learning.
Head of Product

Development
Business Development Manager (APAC/MENA)
Marketing Experts (APAC/MENA)
Together we can achieve results today for tomorrow's success!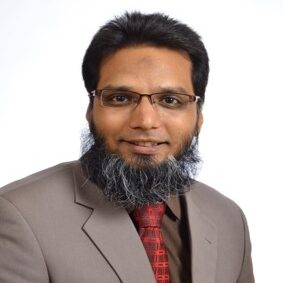 Whether an unsolicited application, inquiry or suggestion for improvement, we look forward to your message!
write us or contact us on our social media
Bert-Brecht-Str. 18, 64291 Darmstadt, Germany
sap@eccentric-consulting.com